Good evening!
This is HALOO reporting tonight!
I finished work in Shinjuku Sanchoume and my friend came to catch up!
We looked for a place to have a late dinner and noticed that most of the restaurants near the station are closed early as the buildings themselves are closed before 10pm.
So this restaurant is the life saver! Coz its open 24 hours!!!!! Amazing!!!!
It is a Chinese restaurant and the atmosphere is very much like Chinese festival I think xD
As I wished for veegetables, I ordered『Cucumber sweet pickles』and while I was in the rest room my friend has ordered『Cucumber garlic mix』
So its all about cucumber now xD lol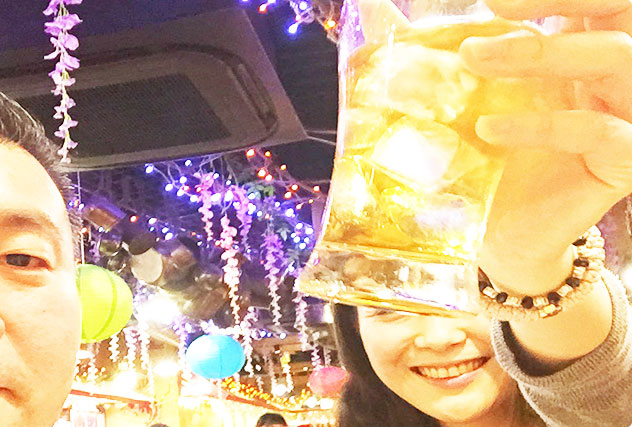 Cheers!
While we are shooting such photo, the first dish has already arrived!!!
The texture of the cucumber is crispy and such a joy!
Its sweet and sour but wait, isn't it too spicy?????
OMG the hot spice comes after the sweetness and its so strong!
my friend says it is a good potion of spice and never feels too spicy!
Well….. actually although it is too spicy for me I ate so much of this. I think its addictive xD lol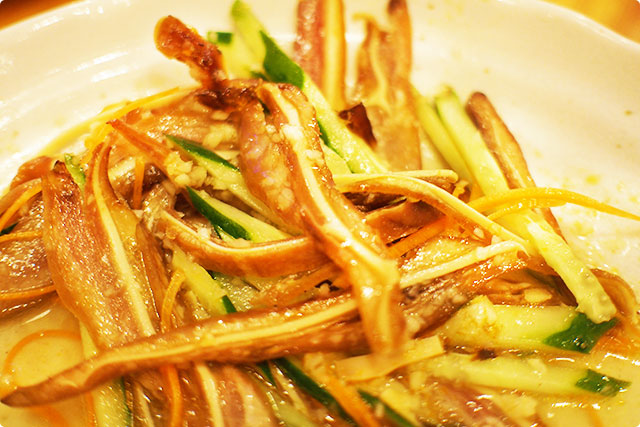 『Cucumber garlic mix』
This contains meat too. My friend ate it all at once xD
Then we realized that we only had cucumber yet xD
So ordered another dish!
hahahaha this is too tasty and addictive again!
We could not stop!!!!!
The rice noodle is thick but so good texture! The seasoning is just perfect!!!!
I love this dish so much!!!!
We are running out of time before the last train!!
Just ten minutes to go so we got oolong tea to speed up!
Woohoooooo everything was grate…
This place seems to be open 34 hours and 365days!!!!
unbelievable!!!!
Check it out!!!!!